BIO | Global Strategy Design LLC®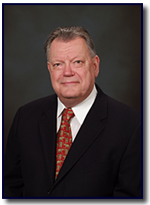 Alexander G. Zwilgmeyer has extensive experience in both corporate line positions and senior level consulting assignments around the world. He has worked in startups, turnarounds, ramp ups as well as in mature commercial environments, both in the US and abroad. This includes working with fully integrated foreign based manufacturing companies serving worldwide markets. His overseas positions include postings in Latin America, the Caribbean, The European Union, Eastern Europe, Africa and Asia (China).
Mr. Zwilgmeyer has worked in various industries including processed foods, fresh fruit & produce, pharmaceuticals, OTC products, consumer packaged goods, and food packaging in both branded and private label presentations.
His corporate career includes senior general management positions with Dean Foods, Gehl Foods, Johnson & Johnson, SmithKline, Chiquita Brands and the Reynolds Consumer Products Co. Earlier in his career Alex held marketing positions with the General Foods Corp. and The Quaker Oats Company. Clients include Novartis, Reynolds, Gerber, Land O'Lakes, Sturm Foods, Chiquita and The Findus Group, among others.
Alex holds an MBA from the Columbia University Graduate School of Business, and a BA from Stanford University. He is the Founder and President of Global Strategy Design LLC® and is a member of the Executive Forum. He is fluent in Spanish, French and Italian.
OTHER AFFILIATES
Global Strategy Design LLC® has additional affiliates with broad ranging skills. They are called upon to participate in an assignment according to its nature and the skills/experience of each individual. In general, at least two consultants work on each assignment with the Client's consent and depending on the required functional, language and industry experience that is required.